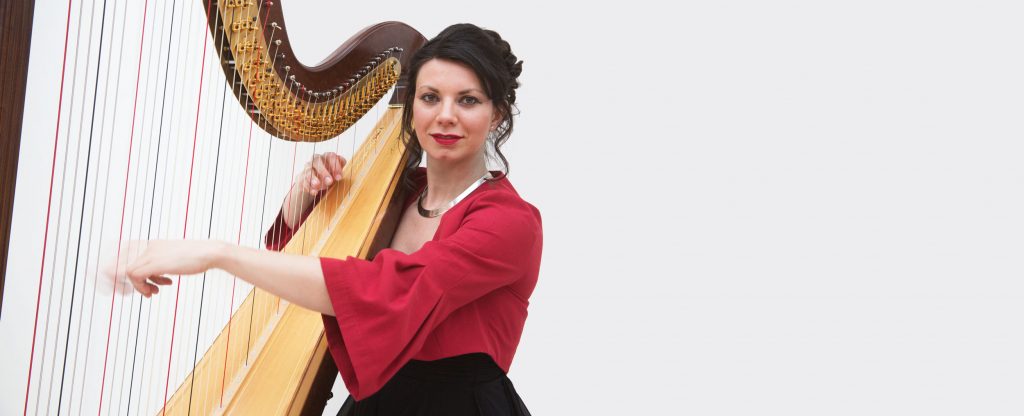 I propose a diverse repertoire consisting of classical music, jazz, film music and dance music for harp and Celtic harp that I present personally.
I play for you:
- a varied concert
- in the context of public or private festivities such as birthdays, weddings or other events
- in the context of a funeral
- at a congress
- to create a romantic background music
- meditative or relaxing music
Realize your dream and let me create for you, with my harps, a unique atmosphere!
I adapt my musical program to the context.
Harp, Lydie Römisch, and organ, Charlotte Kubasik
Legend programm
Cello, Sigurd Müller, and harp, Lydie Römisch
Duo "Harfagott"
Bassoon, Michael Römisch, and harp, Lydie Römisch
Soprano, Hannah Meister, and harp, Lydie Römisch
Debussy: Danses sacrée et profane for harp and string quintet, L. 103 (1904)
Handel: Concerto in B-flat major for harp, Op. 4, No. 6, HWV 294 (1738)
Mozart: Concerto for Flute, Harp, and Orchestra in C major, K. 299/297c (1778)
Ravel: Introduction and Allegro for harp, flute, clarinet, and string quartet (1905)
Rutter: Suite lyrique (1981)